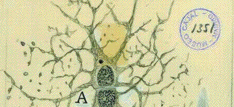 Founded in 2001 by A.J. Hudspeth, Lucia Chemes, and Eugenia Chiappe, we have met every week excepting major holidays and September 12, 2001. All members of the Tri-Institutional Community are welcome to join.

Our rules are simple:
1) One member per week chooses a paper, prepares background material, and presents the paper using only a whiteboard (no powerpoint, no handouts).
2) All members read the paper every week and active participation is strongly encouraged.
3) All members attend every meeting, unless they are out of town.
4) Members take turns presenting papers.
5) Topics are open, ranging from systems, computational, molecular/cellular and biophysical neuroscience.
6) Papers are available on this web page 7 days before they are discussed. Paper copies will be made available upon request.